Accident Lawyers for Boating & Watercraft Claims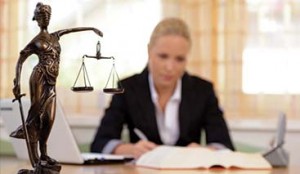 There exist a variety of causes of boating and watercraft accidents, many of which can cause debilitating injuries or even death. Negligent operators, reckless drivers and defective operating parts can all cause circumstances where detrimental injury is caused to either passengers or passers-by. In every state, including California, boat operators are held to the same levels of responsibility as automobile drivers and are expected to accept the duty of protecting those that ride along. Negligent and reckless boat operators, therefore, can be held liable if their actions cause injury to their passengers.
It takes the skill and knowledge of an experienced personal injury lawyer to effectively recover damages for watercraft accident injuries. As Lakeport's expert law firm, we know the law and will fight for your rights and for your full compensation under the full scope of the laws regarding personal injury. Those who are injured while on the water, due to the neglectful actions or defective manufactured parts, require an accident lawyer who is experienced in boat and watercraft collisions.
For a free consultation and analysis of your personal injury claim, please call our Lakeport Law Firm at 707-263-5441. We're ready to help.